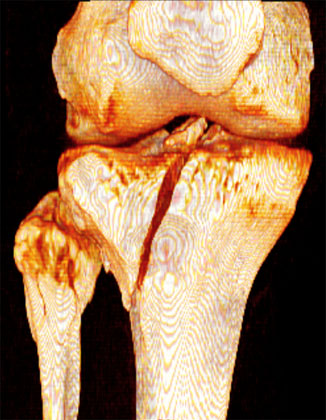 Adam P. Myhre, M.D.
Michael L. Richardson, M.D.
University of Washington
Department of Radiology
Seattle, WA
Tibial plateau fractures represent a complex injury to the knee. At our institution, these fractures are classified by radiologists and orthopedic surgeons using the Schatzker classification system. This classification helps separate the fractures into groups with similar mechanisms and patterns which will have similar treatment options.
Many factors make each fracture unique and may influence what treatment is indicated. Some of these factors include:
degree of displacement
degree of comminution
associated soft tissue and ligamentous injuries
associated neurovascular injuries
open/closed status of fracture
Despite these variables, the Schatzker classification remains a good starting point for treatment planning. [ References ]